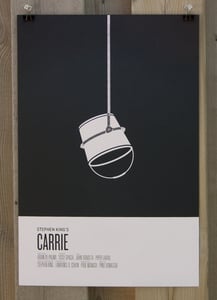 $

30.00
*REPRINT! Added back into the shop.*
This a one color, full bleed, silk screened poster, light pink on black paper. Each print is signed and numbered.
Paper is Mr. French Pop-Tone Black Licorice. Please do not try and taste the paper, it does not taste like licorice.
This poster will be shipped at the beginning of the week of March 8, 2010. Shipped in a flat envelope.
First edition is 25.