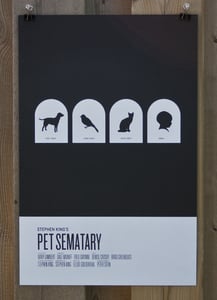 $

30.00
This a one color, full bleed, silk screened poster, light slate blue on black paper. Each print is signed and numbered.
Paper is Mr. French Pop-Tone Black Licorice. Please do not try and taste the paper, it does not taste like licorice.
Shipped in a flat envelope, stored flat.
First edition is 25.